Salty Swim Coach Victoria
Certifications:
CPR/AED: Adult, Child, Infant -(2018-2022)
First Aid -Current (2018-2022)
Red Cross Swim Teacher (1995- 2020)
Red Cross Lifeguard (1995- 2021)
Food Fit Personal Trainer (2012)
Licensed Massage Therapist MAT #15526 (2018)
Yoga Teacher Training 200 hours YTT200 (2019)
Yoga Teacher Training 250 (26+2) YTT250 (2022)
Angel Fish Swim Whisperers Level 1 (2022)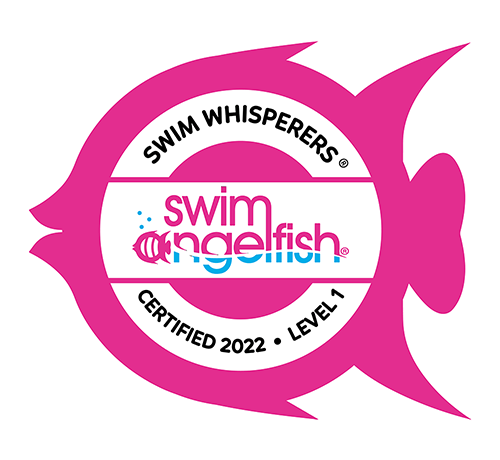 Coach Victoria's Swim Story
I saw the Ocean for the first time when I was 7 years old, and I've been Salty ever since. It was middle of the night with a Full Moon over Wind-N-Sea Beach in LaJolla, CA and in that one moment, I knew God was real.  I'll never forget it.
A San Diego childhood was life at the beach everyday while perfecting my swim in a pool.  Being on a swim team all the way through High School was FUN and it was FAMILY.  It made me a better person and a better student, so I just kept swimming.
One day I declared my 2-mile swim a meditation. It's my Prozac #itsmyprozac.  I needed it! I show up never failing to swim with so many great Coaches polishing and improving my every micro-adjustment.
Returning to college and working at the childrens' schools, I took every Early Childhood Education class available in pursuit of a Business degree.  Although trained to manage little readers, it was definitely my time on the playground that gave me the skills most advantageous for this adventure today.  
Dodge ball was my favorite.  I'm a kid at heart, and probably should have always been a PE teacher.  I love to play, and Today I'm doing what I want to do when I grow up swimming everyday, and helping others.
I am Victoria, Director and Head Coach of Salty Swim School, LLC
Bringing Breath to Water with Safety, Compassion, and Fun
Teaching Ocean Safety, Water Confidence, and Swim Skills.
Also teaching Yoga in Kona.  Join me for Love and Light in 2022.
SWIM~PRAY~LOVE~
Coach~Victoria
Salty Swim Coach Heather Herrick
Qualifications:
CPR/AED: Adult, Child, Infant -(2022)
Red Cross Lifeguard (2022)
PADI certified Divemaster
3 time Ironman triathlon finisher
16 years of science education experience
Coach Heather's Swim Story
I have loved being in the water as long as I can remember. I spent as much time as I could in lakes, pools and the ocean, and the plants and animals in the water always fascinated me. When I was 16, my dad got my family Scuba diving lessons for Christmas and diving opened a whole new world for me. I love pointing out fish & other ocean creatures to my students.
My goal is for everyone to be safe and feel confident in the water. It brings me joy to be able to help both kids and adults learn to swim and begin to see and feel everything the ocean has to offer.
Salty Coach Rick Rubio
The Best Fitness Training in Kona!
ACSM Certified Personal Trainer
LifeGuard, first aid, CPR
Certified TRX Group Suspension Trainer
League Cycling Instructor
World Championship Ironman Finisher (7 TIMES)
Coach Victoria's personal Swim Coach and
Salty Swim School, LLC Foundational Member.
Coach Rick Rubio… RETIRED 2022
Salty Swim Coach Elly Barnes
Bio Coming Soon